sunday services: 8:30a & 10A
Starting on March 21, we're opening our doors for Sunday worship services indoors at 25% capacity. We are excited to be worshipping together in the Worship Center and offer programs for kids and students!

We will continue services online and will be taking safety measures for gatherings in person. Keep reading below for more details about what to expect for services and how you can RSVP.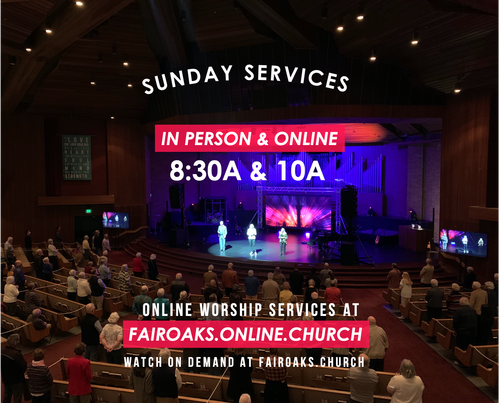 Our goal is to create the safest possible environment for in person gatherings indoors.
Please read below to find out what you can expect when you come on our campus.
If you have any questions or concerns please
contact
our team.
We are offering two different service times with live worship and preaching. The 8:30a service will be more traditional and 10a will be Contemporary.
As a church body representing Jesus, we will honor the guidelines in effect, in love and service to others.
We will be offering Sunday programs for our Kids and Students (babies - 12th grade)! Get more details about what to expect and how to RSVP
here
.
In an effort to take a greater step of church unity, we will offer all services in one venue! How good it will be to be together in the Worship Center!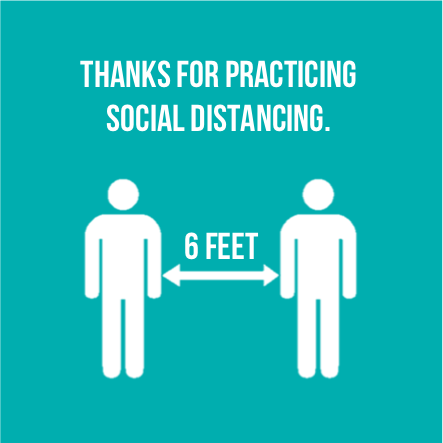 We're kindly asking that you be considerate of others and minimize close contact. Waves and smiles instead of handshakes and hugs!
You can help by exiting the venue promptly after service so our team can begin sanitizing high touch areas. Thanks for helping us create the safest possible environment!
You and your kids can RSVP a week in advance. Don't worry, you won't need to print your ticket. Find out more about how to reserve seats
here
.
We will seat you so we are safely distanced from other parties. Services will be limited to 25% capacity (~330 people per service).
Please be considerate of others and worship with us from home
online
if you are feeling sick or have recently been sick. Thank you!
kids & students
sunday programs
KIDS (BABIES - 5TH GRADE) 8:30A & 10A
MIDDLE SCHOOL (6TH-8TH) - 10A
HIGH SCHOOL (9TH-12TH) - 10A

We're excited to reintroduce age appropriate programs for our Kids and Students on Sunday mornings! We'll be checking temperatures when you arrive and asking everyone ages 2 and up to wear a face mask. We have designed our programs to facilitate fun, foster community, and help everyone learn about Jesus as safely as possible! We'll be following safety guidelines and can't wait to do ministry in person again! If you have any questions or concerns, please let us know! You can help us best prepare by registering your kids/students when you RSVP.
when can I reserve seats?
Reservations open on Sundays for the following Sunday's services. The guidelines allow for 25% capacity (max of 330 per service). You can reserve tickets for everyone in your party, including your kids and teens!
do i need to print my ticket?
No! We'll have your reservation so you won't need to print or bring your ticket with you. When you sign up, you should receive an email confirmation.
what if i need to cancel?
If you made reservations that you need to cancel, please contact us and let us know! Thank you!
If you know someone who is unable to reserve seats online, have them call the church office & leave a message at (916) 967-4784.
what if there aren't seats?
If the service time you would like to attend has reached capacity, you can
see if there are seats available at another service time or please join us online here!
what will happen to online services?
Our online services will continue to be a priority for us! We recognize that church online makes our church more accessible to those who would otherwise never come to our church campus. We believe this as an important evangelism tool that helps expand our reach to bring the gospel of Jesus to the lost in our community and beyond!
Why do I need to RSVP to church?
Because we have capacity limitations per service, we are asking that everyone RSVP to reserve seats. This will help us best accommodate our church family, and assess if/when we need to add services.
Why not do simultaneous services like we have previously done?
While we have done services at the same time in multiple venues in the past, this format is not ideal for our present situation or where we want to be in the future. Our vision and goal is church UNITY! We want to move away from being divided in separate rooms, and move towards being together! With consecutive services we can utilize the same worship and tech team, we able are to offer live worship and live preaching to hear one, unified message, and our Pastors and staff can be present at all services.
8:30a & 10a - why these service times?
Shifting our service times is a strategic, visionary decision to help our church grow beyond this season of COVID! The 8:30am service time seems to be best for our Classic service, 10am is most ideal for families with kids. It allows for us to add an 11:30am service time if needed so we have room to grow! We also believe the 11:30am time might be better for younger adults (an age demographic we were currently not reaching with our previous format).
If you're looking for more insight about how and why we arrived at this format for ministry in this season, we recommend reading through the above F.A.Q. section.
If you have further questions, you can contact our Covid-19 Response Team directly at covidresponse@fairoaks.church.
We would appreciate your help facilitating in-person worship gatherings.
Don't worry, we will train you! Just fill out this form and we will be in touch with you soon!