our plan for reopening our campus
We have been closely watching the situation with Covid-19 and our team has agreed that while we can continue hosting gatherings in person, it is not wise to do so at this time.
In light of public health & safety concerns, an increase of the virus in Sac County and around the US, and increasing restrictions on indoor gatherings,
we have decided to take a pause on in-person Sunday services effective this Sunday, July 5th
. Looking out for the health and safety of our congregation and community is our top priority in this season. We will remain on hold while we monitor the situation and we will keep you updated on any plans to reopen and gather in person.
When we do resume gathering in person, we will have capacity limitations and some guidelines for gatherings we want you to be aware of, so
please read below to find out what you can expect when you come on our campus.
We encourage you to worship with us online! If you have any questions or concerns please email our team at
covidresponse@fairoaks.church
. Thank you!
When we begin gathering on campus again, we want you to be prepared when you come onto our campus, as some things have been altered to create the safest possible environment for in-person worship gatherings.
In an effort to minimize the spread of germs all other buildings on campus will remain closed. You can help our team keep things clean by using designated entrances only.
Out of love and respect for others, we encourage everyone 2 years and up to wear a face mask. Wearing a mask might help those around you to feel more comfortable.
Older adults and people of any age who have serious underlying medical conditions may be at higher risk for severe illness from Covid-19 and are encouraged to
worship from home
.
Reservations will open on Mondays at 8:30am for the following Sunday's service times. Don't worry, you won't need to print your ticket. Find out more about how to reserve seats
here
.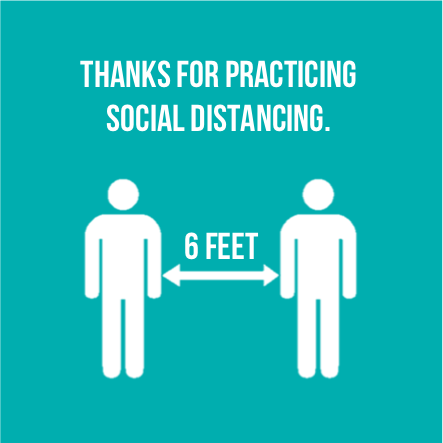 We're kindly asking that you be considerate of others and minimize close contact. We are encouraging waves and smiles instead of handshakes and hugs please!
Families are more than welcome to worship together! We aren't ready to facilitate programs for kids or students yet, but we will have activity packs available for kids who want them.
You can help us by exiting the venue promptly after service so our team can begin sanitizing for the next worship service. Thank you for helping us create the safest possible environment!
You and those in your household can sit together! We have set up groups of chairs and spaced them 6 feet apart. Currently we are allowed no more than 100 people total per service.
We will have a station at the entrance and touchless soap dispensers in the restrooms. Doors will be propped open to avoid germs spreading through door handles.
For your safety, we won't be serving coffee or donuts holes at this time. We're kindly asking you to not bring any food or drink inside the venue.
Due to California COVID-19 guidelines, we have limited capacity on our campuses, so please reserve seats for only your immediate household. If you know someone who is unable to reserve seats online, please have them call the church office and leave a message at (916) 967-4784.
when can I reserve seats?
Reservations will open on Mondays at 8:30am for the following Sunday's services. Currently, the guidelines allow for no more than a total of 100 people per service. You'll be able to reserve the amount of tickets for you and your household.
do i need to print my ticket?
No! When you sign up, you should receive an email confirmation. When you arrive to church, there will be a place where you can check in. We'll have a list of names for those who have reserved seats. You can give your name or show us your e-ticket on your smart phone.
No! When you arrive, we'll have ushers to help direct you to seats according to the size of your party. The arrangement of seats will be appropriately spaced in the room.
what if there aren't seats?
If the service time you would like to attend has reached capacity, you can see if there are seats available at another service time or please join us on the web and watch church online
here
!
We would appreciate your help facilitating in-person worship gatherings.
Don't worry, we will train you! Just fill out this form and we will be in touch with you soon!