our plan for reopening our campus
all services will be online
starting november 15
As the number of COVID cases continue to rise in our area, Sacramento County announced that we are moving back to the Purple tier effective this Friday, November 13th. Unfortunately, this will impact our ability to facilitate gatherings indoors.
We will be moving all our services online starting this Sunday, November 15th. We will be streaming services at 8:30a (Classic worship) and 10a (Contemporary worship).
You can join us during these streaming times or watch our services on demand
here
.
This will also impact our ability to host groups indoors on our campus.
We encourage your group to move to an online or outdoor format. If you have any questions please contact our team at
info@fairoaks.church
.
When we are able to reopen, our goal is to create the safest possible environment for in person gatherings indoors. P
lease read below to find out what you can expect when you come on our campus.
If you have any questions or concerns please email our team at
covidresponse@fairoaks.church
. Thank you!
We are offering 3 different service times with live worship and preaching. Worship at the 8:30a service will be Classic while the 10a & 11:30a will be Contemporary.
We may not all agree on this issue, but as a church body representing Jesus, we will honor the guidelines in effect, and do this in love and service to others.
Older adults and people of any age who have serious underlying medical conditions may be at higher risk for severe illness from Covid-19 and are encouraged to
worship from home
.
At this time, it is most feasible for our team to manage and facilitate services in one worship venue and the FLC is our best option.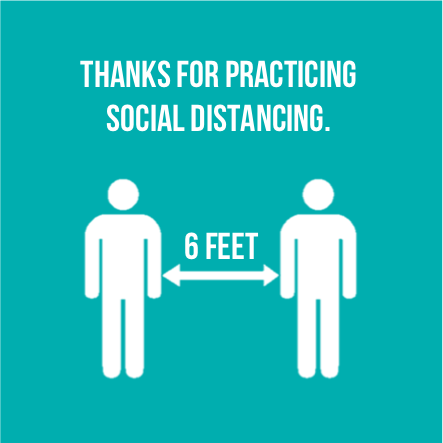 We're kindly asking that you be considerate of others and minimize close contact. We are encouraging waves and smiles instead of handshakes and hugs please!
You can help us by exiting the venue promptly after service so our team can begin sanitizing for the next worship service. Thank you for helping us create the safest possible environment!
For your safety, we won't be serving coffee or donuts holes at this time. We're kindly asking you to not bring any food or drink inside the venue.
You and your kids can RSVP a week in advance. Don't worry, you won't need to print your ticket. Find out more about how to reserve seats
here
.
Your household can sit together! Groups of chairs will be spaced 6 feet apart to accommodate our current limit of 100 people per service.
We will have a station at the entrance and touchless sanitizer dispensers around campus. Doors will be propped open when possible for fresh air and to avoid touching door handles.
when can I reserve seats?
Reservations will open on Sundays for the following Sunday's services. Currently, the guidelines allow for no more than a total of 100 people per service. You'll be able to reserve the amount of tickets for you and your household. If you know someone who is unable to reserve seats online, please have them call the church office and leave a message at (916) 967-4784.
do i need to print my ticket?
No! When you sign up, you should receive an email confirmation. When you arrive to church, there will be a place where you can check in. We'll have a list of names for those who have reserved seats. You can give your name or show us your e-ticket on your smart phone.
what if i need to cancel?
If you made reservations that you need to cancel, please contact us and let us know! You can email Megan Brady directly at
mbrady@fairoaks.church
. Thank you!
what if there aren't seats?
If the service time you would like to attend has reached capacity, you can
see if there are seats available at another service time or please join us online here!
Why are we making this shift at this time?
Our Covid-19 Response Team and our church leadership is feeling led to provide more options for our church family who are ready to gather in person - especially our families with kids and teens. We feel this is the best timeline for moving ministry indoors starting October 25th through the end of 2020. We anticipate more shifts as we move into new tiers and will continue evaluating what is best for our church.
Why do I need to RSVP to church?
Because we have capacity limitations of 100 people or less per service, we are asking that everyone RSVP to reserve seats. This will help us best accommodate our church family, assess if/when we need to add services, and provide information for contact tracing if needed (in the event someone tests positive for COVID-19 and potentially exposed someone).
WHY ARE WE USING THE FLC FOR ALL SERVICES?
Our team has determined having all our worship services in the FLC is the best arrangement at this time. It makes the most sense for us to set up and maintain one venue instead of multiple - not only from a tech and equipment standpoint (as this space is setup for filming and streaming), but also managing and cleaning our facilities.
WHY this particular arrangement?
We arrived at this solution after much discussion, prayer and input from our teams! During this season, the heaviest load has fallen on our tech and worship teams as they have gone above and beyond making our services happen. This format meets the needs of our church and is the most feasible for our team at this time. And it's temporary! As we move forward, we will reassess and make needed adjustments.
Why not do simultaneous services like we have previously done?
While we have done services at the same time in multiple venues in the past, this format is not ideal for our present situation or where we want to be in the future. Our vision and goal is church UNITY! We want to move away from being divided in separate rooms, and move towards being together! Moreover, our team does not have the bandwidth to run two services simultaneously. With consecutive services we can utilize the same worship and tech team, we able are to offer live worship and live preaching to hear one, unified message, and our Pastors and staff are able to be present and available at all services.
8:30a, 10a & 11:30a - why these service times?
Shifting our service times is a strategic, visionary decision to help our church grow beyond this season of COVID! This service schedule allows us to facilitate 3 services in the morning instead of only 2. The 8:30am service time seems to be best for our Classic service, 10am is most ideal for families with kids and 11:30am is best for younger adults (an age demographic we were currently not reaching with our previous format). We think now is a good time to shift to these service times in hopes this will enable church growth in the future. It will also serve us well temporarily while we have such limited capacity per service (100 people or less).
What will happen to online services?
Our online services will continue to be a priority for us! Why? Because we value those in our church family who are unable to come in person due to health concerns and we want to provide a service option for them. Additionally, we recognize that church online makes our church more accessible to those who would otherwise never come to our church campus. We believe this as an important evangelism tool that helps expand our reach to bring the gospel message of Jesus to the lost in our community and beyond!
If you're looking for more insight about how and why we arrived at this format for ministry in this season, we recommend reading through the F.A.Q. section.
If you have further questions, you can contact our Covid-19 Response Team directly at covidresponse@fairoaks.church.
We would appreciate your help facilitating in-person worship gatherings.
Don't worry, we will train you! Just fill out this form and we will be in touch with you soon!