Great fun, great learning, and great teachers make Kids Ministry the place to be for babies through fifth grade on Sunday mornings! Our Bible lessons are age appropriate, interactive, and life applicable. These lessons are taught by our loving, caring, and background checked volunteers who are committed to nurturing your child's growing faith in Jesus.
If you are a visiting family, make your first stop the lobby of the Kids & Youth Center. Someone from our Kids team will welcome your family, assist with check in and escort you to each child's classroom. Plan to visit us on a Sunday soon!
If you have questions, contact
kidsministry@fopc.org
gospel presentation for kids
We are all about helping everyone experience a flourishing life with God, especially our kids! The gospel will be presented in a kid-friendly way that explains who Jesus is and what he did for us. Kids (kindergarten-5th grade) will have the opportunity to make a decision of faith with their parents/guardians! Click below to get more details and RSVP!
Friday, February 7 | 5-9 PM
We offer DTP every other month for infants-8th grade. The night includes games and activities, bounce houses, dinner and more! It's all about fun and parents have the opportunity to have a night out too! Kids meet in their designated classrooms then rotate from one great activity to the next during the entire event. Kids 5th-8th grade get to play high energy games like dodgeball, enjoy dinner and fun!

Sound good? Pre-registration is required. Cost: $15 per child/ $40 family max. Registration closes at 5 PM on the Wednesday before the event.
1ST – 5TH GRADE midweek program

Wednesdays | 7-8:30 PM | Kids & Youth Center

Trailblazers | 1st & 2nd Grade | Room 8
Explorers | 3rd & 4th Grade | Room 9
Kids will explore the Bible, have opportunities to take part in games & fun activities, and discover new friendships!

Route 55 | 5th Grade | Room 12
Youth group style ministry that incorporates fun, friendship, and life applicable Bible learning.
Thursdays | 9 AM – Noon | Kids & Youth Center
Sprouts is a weekly gathering of kids between one and five years old. During each gathering, kids explore exciting hands-on projects, enjoy inside and outside play, have a yummy snack, and participate in developmentally appropriate arts, crafts, games, and activities. Sessions are balanced between child-initiated learning and teacher-directed instruction. Send your child in play clothes that can get dirty.

Session 4: February 27th – April 2nd (6 weeks) – $120
Session 5: April 16th – May 28th (7 weeks) – $140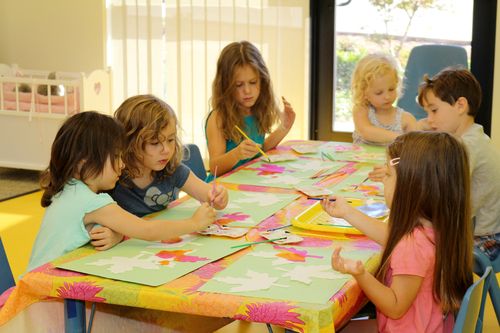 Mondays | 4 – 5:30 PM
September thru May (no meetings on school holidays)
Have fun, learn new skills, build relationships, study the Bible and learn to live for Christ in every aspect of life.
Pioneer Girls offers girls a program that is Bible-based, Christ-centered, relationship-focused and fun. We earn badges for learning about Jesus and leaning new skills. We offer five age-specific groups with age-specific handbooks and lots of activities. For more information, call Carolyn, 916-955-4032, or stop by any Monday at 4 pm.
Cost: $35 plus optional vest
Wednesdays | 4-4:45 PM (September 11 thru May 13)
This Christian organization provides a positive sports experience for boys and girls, with a family-friendly schedule, welcoming environment and coaches who lovingly teach basketball. Kids get to play every game, make new friends and learn new skills.
got questions about kids ministry? Fill out the form below to get started.