Whoever you are, wherever you're from, you are welcome here.
We exist to develop students into committed followers of Jesus Christ. We are a faith community marked by the love of Christ striving to be inclusive, forgiving, authentic and supportive. Our goal is to create a comfortable environment so that all students feel known, valued and connected. Students involved at Fair Oaks Church will have opportunity to discover Jesus, take ownership of their faith, grow in spiritual maturity, and follow Christ alongside a community!

Middle School 6th - 8th Grade | High School 9th -12th Grade
SUNDAYS | 10AM KIDS & YOUTH CENTER
Hang with us in the Students Cafe on the 2nd floor of the Kids & Youth Center before the 10AM service. Middle school and High School break off for games and teaching in separate spaces and come together for worship. We'll be following safety guidelines, wearing masks, and social distancing.
WEDNESDAYS | 6:30-8PM | FAMILY LIFE CENTER
Find us in the Family Life Center (FLC) where we have space to hang out before service and then break off into Middle School and High School spaces for games and teaching. Worship is something we get to do together and then we end the night in small groups. We'll be following safety guidelines, wearing masks, and social distancing.


After the year we have had we are more ready than ever for Summer Camp! Consider this a one week escape from the pressures of every day life to recharge personally and spiritually in one of the most beautiful places on earth.
Camp:
Hume Lake
Dates: June 20-26, 2021
Cost: $350
SIGN UPS CLOSED
We believe Summer Camp is a critical opportunity for students to grow in their faith in a short period of time, creating a catalyst moment to propel their spiritual growth into the future so we are investing in this week as a church by offering every camper a Propel Scholarship for half the cost of camp.
Meet the student ministry team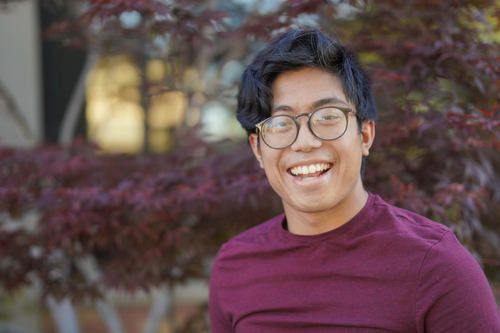 We'd love to hear from you. Fill out the form below to get started.