This is the place for your weekly update! Find out what's going on in the life of our church and stay informed with current announcements. This is to help connect you with the ministry of Fair Oaks Church.
Feel free to reach out and
contact us
if you have questions!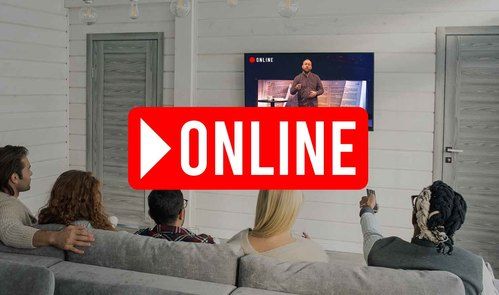 stream sundays 8:30a, 10a, & 5p
We have moved all our worship services online during this season of Covid-19 as we shelter in place. Join us when we stream services online at 8:30a, 10a & 5p or you can watch services on demand anytime!
We have been closely watching the situation with Covid-19 and our team has agreed that while we can continue hosting gatherings in person, it is not wise to do so at this time.

In light of public health & safety concerns, an increase of the virus in Sac County and around the US, and increasing restrictions on indoor gatherings, we have decided to take a pause on in-person Sunday services effective this Sunday, July 5th. Looking out for the health and safety of our congregation and community is our top priority in this season. We will remain on hold while we monitor the situation and we will keep you updated on any plans to reopen and gather in person.

We encourage you to continue joining us online and to take our survey below!
Back in May, we sent out a survey to check in with you and get your input about reopening our church campus for services. Now that we've begun in person gatherings, we want to hear from you again! If you can take a few minutes to answer a 7 question survey we would appreciate your feedback. We want to know how you're feeling about returning to gather in person and we want your input.
Messages & Conversations About Race & Justice the the Gospel
Wednesdays at 7PM we'll be streaming at
fairoaks.online.church
. Join us as we embrace the posture of listening and learning from other faith leaders. No registration necessary. We hope you learn with us. Get more details at
fairoaks.church/fairoaksu
.
You can help our community by donating to our food drive to help the Orangevale/Fair Oaks Food bank. You can bring non-perishable food to our church campus on
Saturday, July 11th between 9am-12pm
(there will be a drop-off spot in the front parking lot at church). You can also bring food on
Sunday, July 12th between 8:30am-11:30am
. Please contact Lauri Balbi (
lbalbi@fairoaks.church
) if you have questions or would like to help.
We will have a fireworks booth again this year located in the front parking lot at church! This fundraiser helps support scholarships and outreach for upcoming Student ministry events like retreats, all-nighters, and Ditch the Parents for Middle & High School Students.

You can help support by buying your fireworks from our booth 6/28-7/4 between 10AM-10PM OR by volunteering to work a four hour shift (must be 18+). Thank you for supporting students at Fair Oaks
Hattie's House provides free short-term housing for families/patients who need to stay near a hospital during treatment. This unique home-away-from-home experience has brought a compassionate response as well as emotional and financial relief to guests in need. They are looking for donations of new or gently used household items to furnish a third apartment in Sacramento! Please contact Lauri Balbi (
lbalbi@fairoaks.church
) if you have any questions.
connection is important, especially now!
This is why we're offering virtual alternatives for our kids, students and adults while our campus is closed!
find A COMMUNITY OF BELIEVERS
May 2020
Income $175,683
Expenses $182,650
Net Loss $6,967


kids & youth Center
loan balance
Ready for your next step? Each of us are on a faith journey. Our hope is that you'll connect with Fair Oaks Church in a meaningful way, taking steps to grow as a follower of Jesus.
We would be honored to pray for you or someone you know. You can submit your prayer requests anytime and our Pastors will pray for you during the week.
As a church, we value generosity and commit to being irrationally generous with everything we have. Find out how you can invest in what God is doing through Fair Oaks.
get to know our pastors, elders & staff
are you new to fair oaks church?
WE'D LOVE TO WELCOME YOU!
Fill out this form so can follow up with you!